Any gift cards you have sold can be redeemed at the till when on the pay screen.
To redeem a gift card, press the 'Gift card' button in the top left of the pay screen and scan the QR code.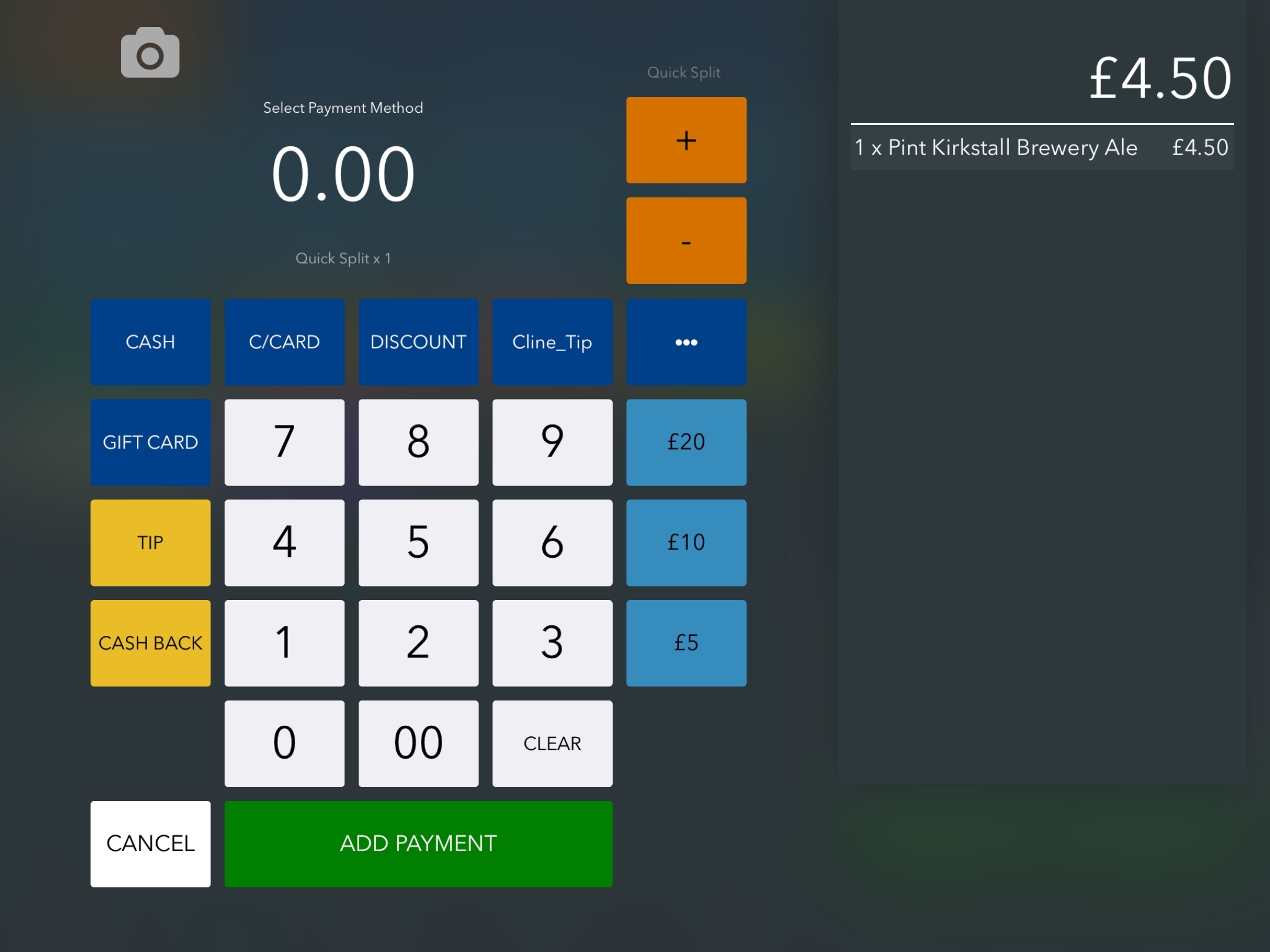 If the gift card is valid and within its expiry date, you will be presented with the total balance on the gift card and a button to apply this to the order.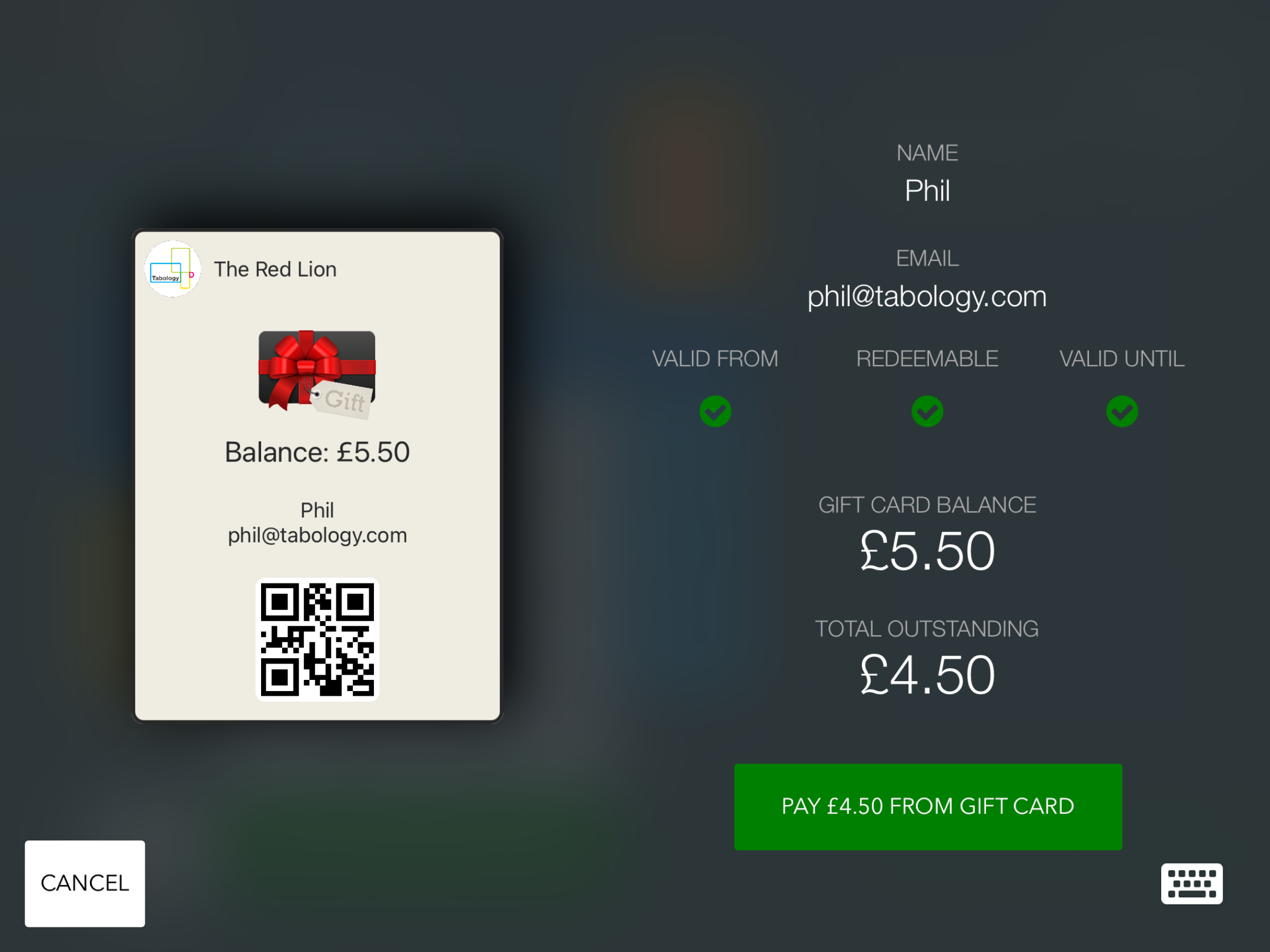 The full amount of the gift card will be deducted from the balance due (up to total amount due). Any further balance can be paid via cash, card or any other payment method as usual.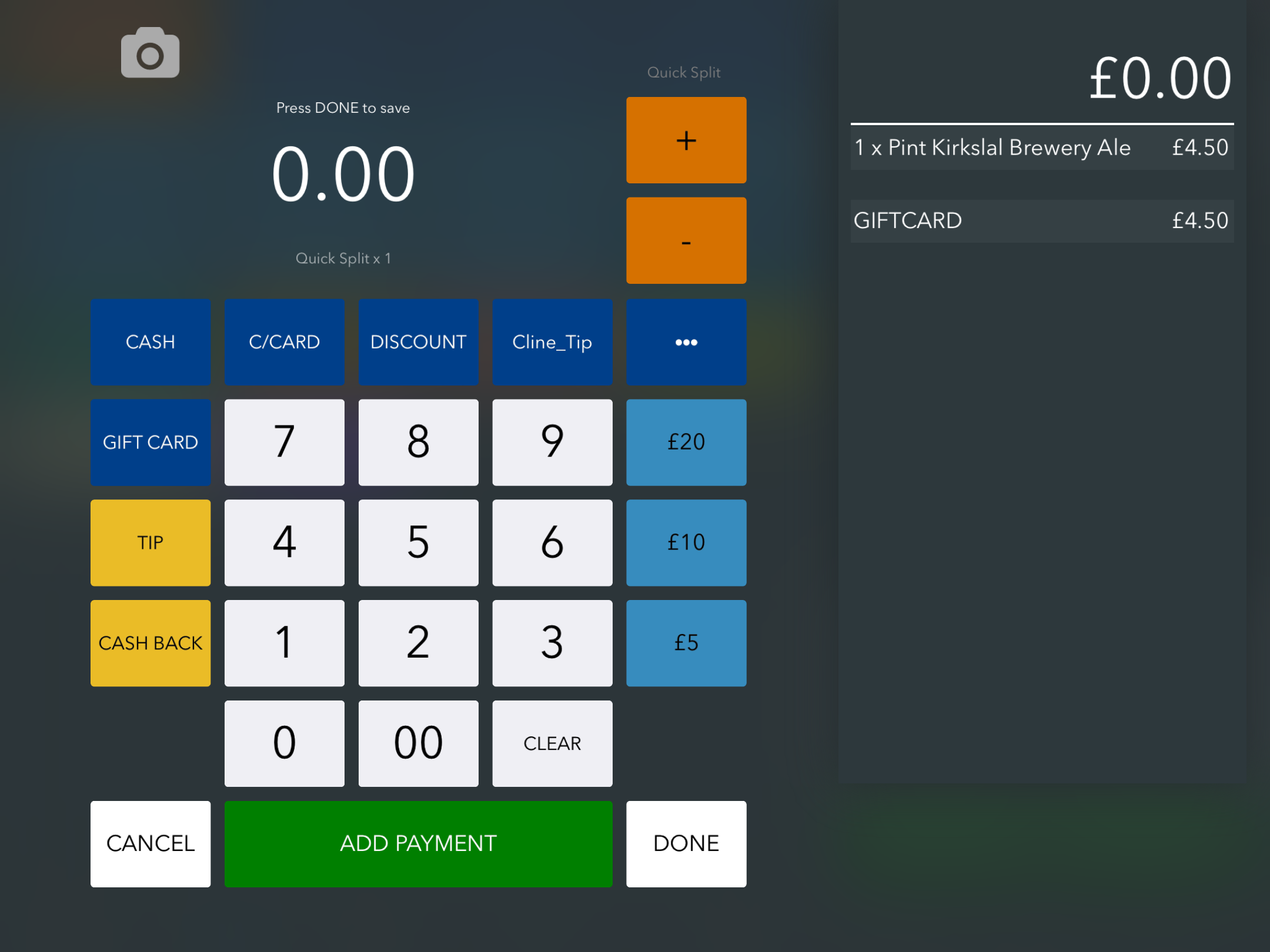 If the amount due is less than the gift card balance, the remaining amount will be kept on the gift card to be redeemed against a future transaction.
Any gift card redemptions will be shown on your Z report under the gift card account and the items ordered will be recorded as a sale as usual, unless the gift card had been sold at a discount.
Expired gift cards
Whenever a gift card is presented, the system will check the expiry date
If the gift card has expired, the user will see a message informing them of this.
If the user does not have permissions to redeem expired gift cards then they will only then have the option to cancel out of the gift card redemption screen.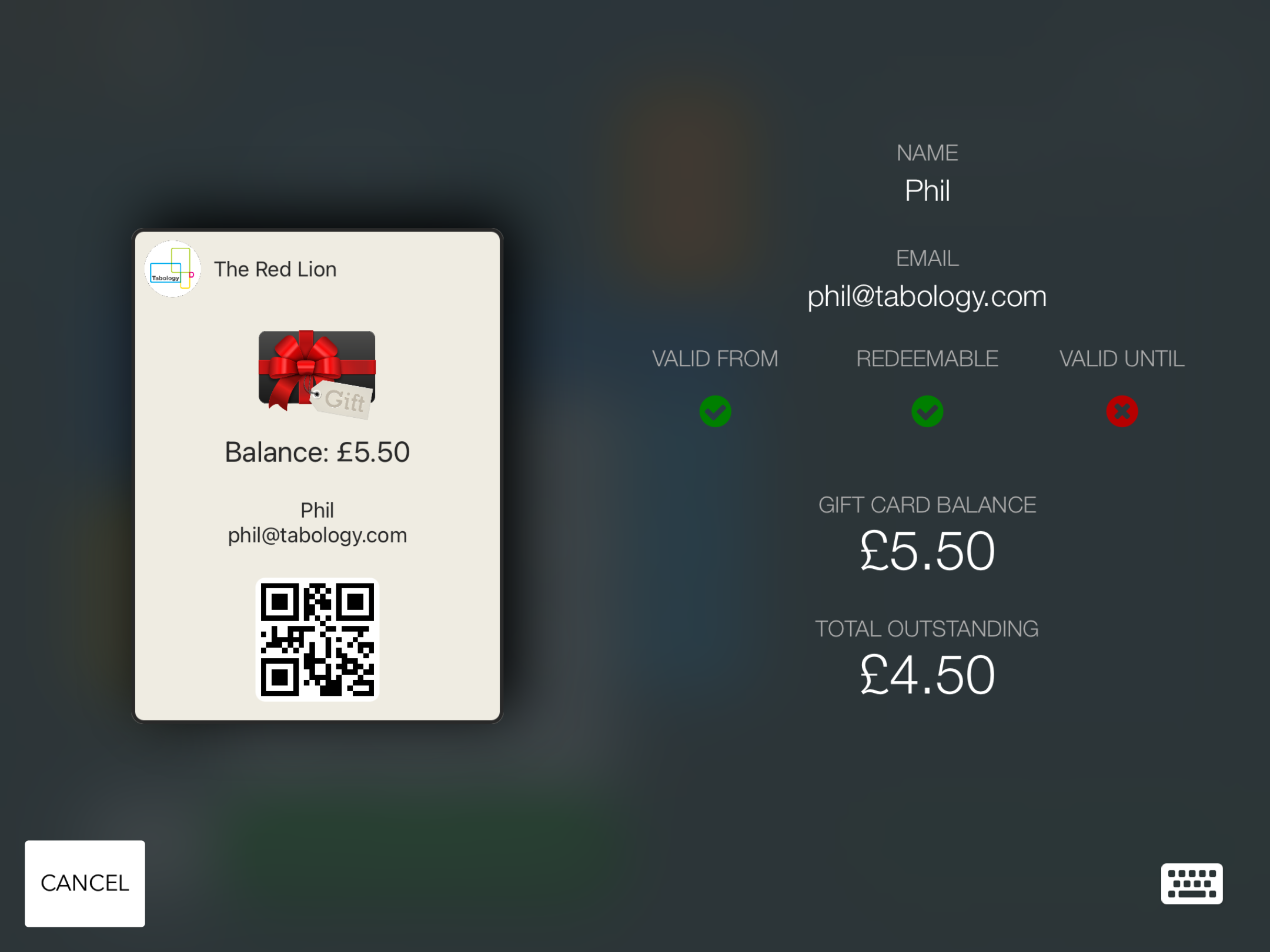 If the user does have permission to redeem expired gift cards, they will still have the option to pay with the gift card, but will see another prompt on pressing pay, confirming that they still wish to redeem the gift card even though it has expired.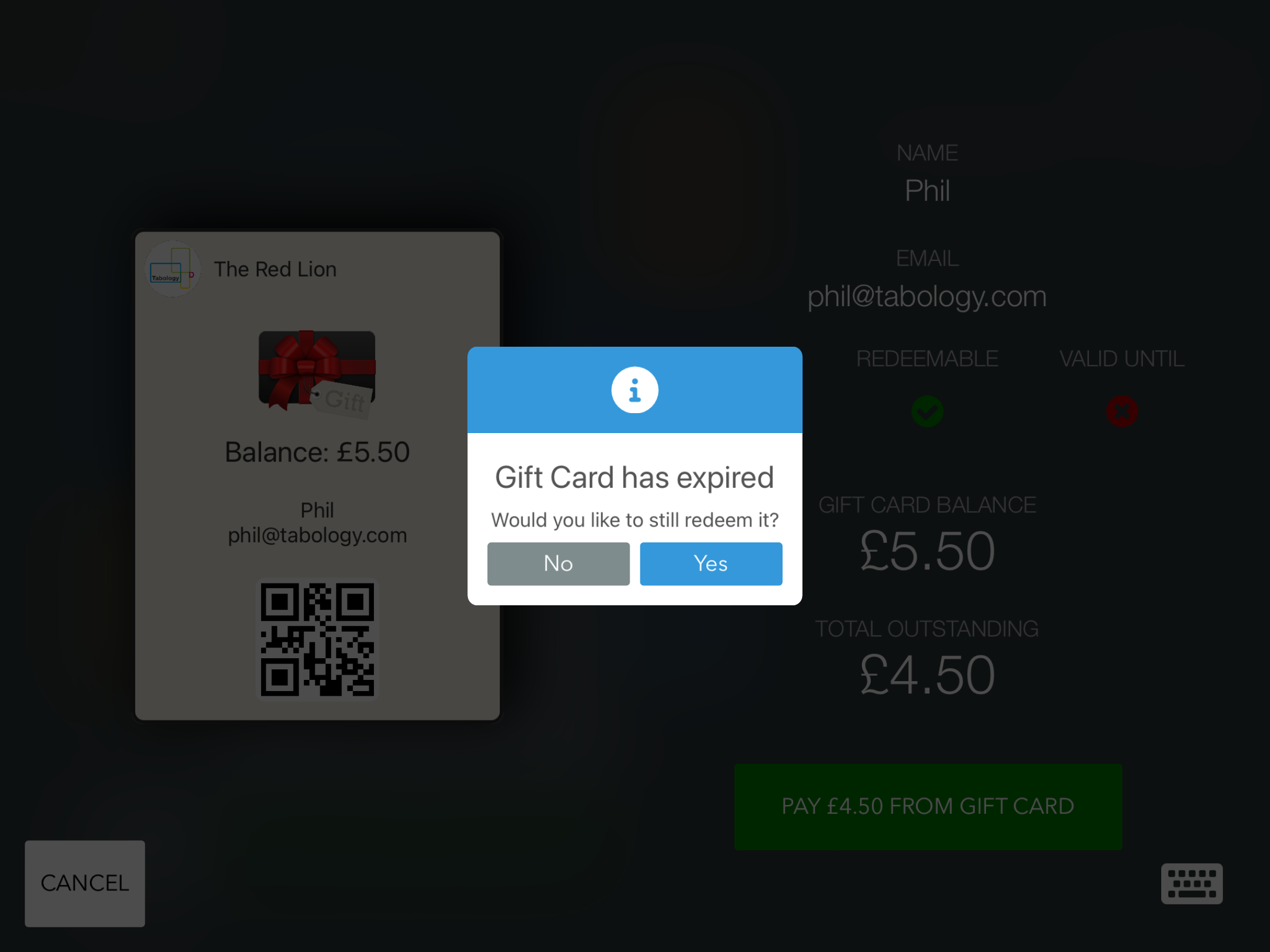 Was this article helpful?
That's Great!
Thank you for your feedback
Sorry! We couldn't be helpful
Thank you for your feedback
Feedback sent
We appreciate your effort and will try to fix the article